As a leading EV wholesaler, Replenishh is excited to see the growth of commercial electric vehicles in the trades industry. The demand for eco-friendly and cost-effective vehicles has led to a surge in the availability of commercial EV vans, providing tradespeople with a practical solution for their day-to-day operations.
Currently, the government offers the Plug-in Van Grant, which discounts the price of a new electric van by up to £5,000 depending on the type of van you choose. It's a useful saving because while you may save money on total running costs and taxes, electric vans have pricey upfront costs compared to diesel versions. Businesses that adopt EVs also benefit from tax relief, with the government also offering a range of incentives for companies that switch to electric vehicles. These incentives include a reduced Benefit-in-Kind (BIK) tax rate and reduced National Insurance Contributions (NICs).
Here are some of the top commercial EVs
on the market at the moment: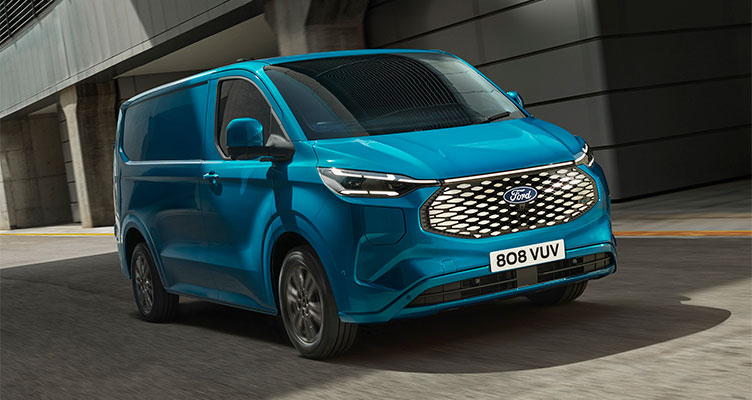 1. The Ford E-Transit
The Ford E-Transit, named 2022 Electric Van of the Year, stands out in the electric van market with its quiet, refined, and quick performance. It offers various length and height options to cater to different needs. With a battery-powered drivetrain and a 68kWh battery, the E-Transit boasts a maximum WLTP range of 196 miles and a 115kW power system for rapid recharging. The van's adaptive energy recuperation system feeds back additional miles from otherwise wasted energy from the brakes, making it the best electric van yet.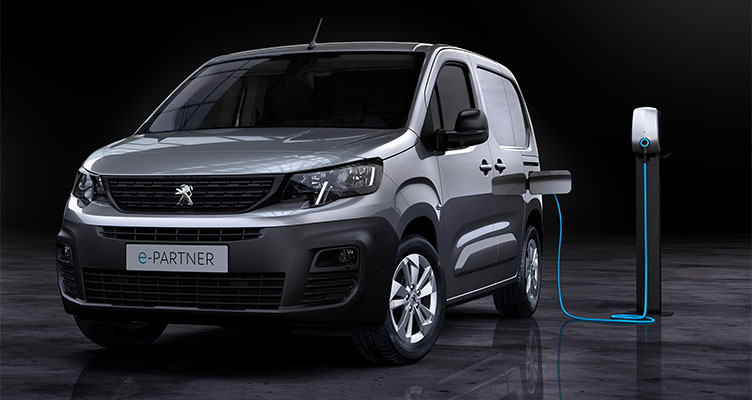 2. Citroen e-Dispatch/Peugeot e-Expert/Vauxhall Vivaro-e/Toyota Proace Electric/Fiat e-Scudo
Leading the medium-sized electric van class, this family of vehicles boasts a high WLTP range of up to 205 miles with the 75kWh battery option, a cargo volume of up to 6.6 cubic meters, and a payload weight of up to 1,275kg. Fast-charging up to 100kW is available, with a 50kWh battery recharging to 80% in 30 minutes and a 75kWh battery in 45 minutes. Standard charging system is 7.4kW and an 11kW option is available for busy schedules.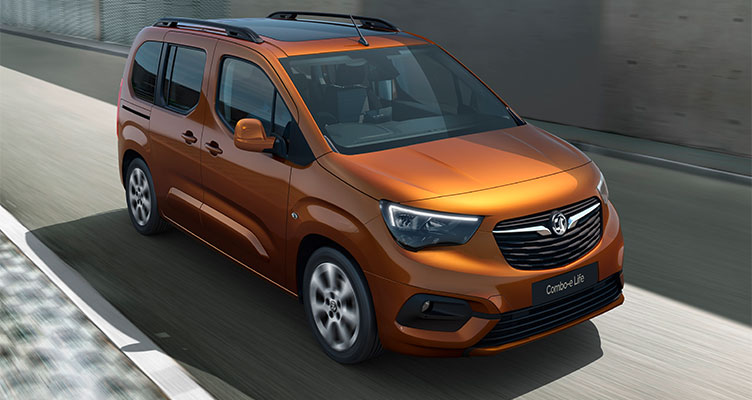 3. Citroen e-Berlingo/Peugeot e-Partner/Toyota Proace City Electric/Vauxhall Combo-e
The Citroen e-Berlingo, Peugeot e-Partner, Toyota Proace City Electric, and Vauxhall Combo-e share the same 50kWh battery for a WLTP range of up to 170 miles. With L1 and L2 bodystyles, these compact electric vans offer a maximum capacity of 3.3 cubic meters and 3 front seats for versatility. CCS fast-charging up to 100kW allows for 80% recharge in 30 minutes. Three driving modes adjust power between 81bhp, 108bhp, and 134bhp with the smoothest performance in the middle setting. The Toyota Proace City Electric is also covered by the brand's 10-year service warranty, a significant advantage over its siblings.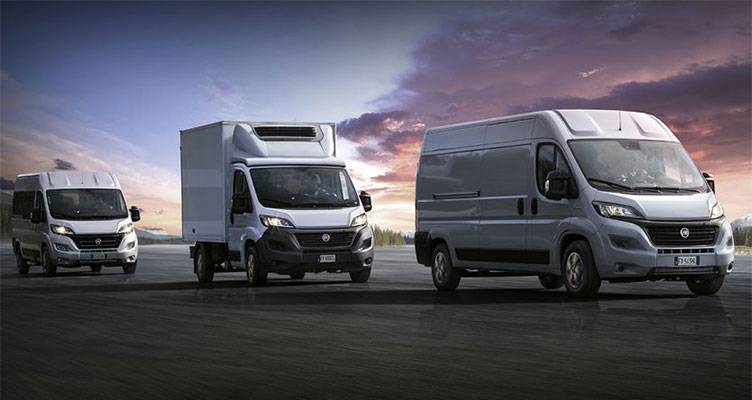 4. Fiat E-Ducato
The Fiat E-Ducato offers tailored options with 28 body styles including panel vans in 3 lengths and 3 heights, a chassis cab, and even a passenger version with up to 9 seats. It offers ample cargo volumes and weights up to 1.9 tonnes. It has two battery options: 47 kWh with a WLTP range of 137 miles or 79 kWh with a range of 224 miles. It can be charged at up to 22 kW for an 80% recharge in 2.5 hours for the smaller battery or 4 hours for the larger battery.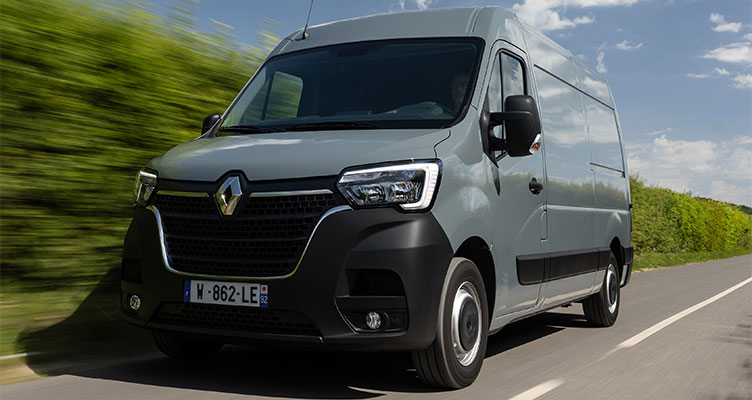 5. Renault Master E-Tech
The Renault Master E-Tech electric van has a WLTP range of 126 miles (75 miles in regular use, 50 miles in cold weather) with a cargo volume of up to 13 cubic meters. It takes 6-17 hours to charge and comes in 2 lengths and 2 heights of panel van, and a chassis cab in 2 lengths for conversions.
| EV | WLTP Overall Range (miles) | Cargo (cubic metres) m3 |
| --- | --- | --- |
| Ford E-Transit | 196 miles | 15.1 m3 |
| Citroen e-Dispatch Family | 205 miles | 6.6 m3 |
| Citroen e-Berlingo Family | 170 miles | 3.3 m3 |
| Fiat E-Ducato | 224 miles | 10 -17 m3 |
| Renault Master E-Tech | 126 miles | 13 m3 |
| Citroen e-Relay Family | 169 miles | |
| Mercedez eSprinter | 83 miles | 11 m3 |
Other commercial EVs fit for the trade include the Citroen e-Relay and Peugeot e-Boxer both of which have a WLTP range of 169 miles, without spoiling cargo volumes, so there's the same amount of space as you'll find in the diesel versions. And also the Mercedes eSprinter and Mercedes eVito both of which have similar WLTP range, the sprinter with 83 miles and 11 cubic metres in load capacity, then the eVito with 92 miles but 6.6 cubic metres.
Exciting new commercial EVs are also set to arrive in 2023, such as BYD ETP3, Ford E-Transit Custom, Mercedes-Benz eSprinter, and Volkswagen ID. Buzz Cargo. Arguably one of the coolest vans on sale, it shares its iconic looks and striking contrast paint jobs with the standard ID. Buzz. Instead of back seats, you'll find a 3.9 cubic meter load bay and a whopping 258 miles WLTP range.
There is common perception is that electric vans are more expensive than diesel vans, which can certainly be true if just the purchase price is considered. However an electric van can be cheaper than a diesel van in terms of whole life costs, with reduced maintenance requirements in comparison to diesel counterparts and the plus low costs on Vehicle Excise Duty (road tax) and congestion zones.
Making this transition as a busy tradesperson can be a difficult decision and needs to be considered carefully, taking into the account the type of work you do and the radius in which you work. But the electricians we talk to who have made the switch tell us they have never looked back, saving themselves hundreds of pounds a year and being advocates for the EV transition. Whilst you have to spend the first couple of weeks adjusting, remembering to plug in at night, working out how far you can go, finding local charge points, it becomes second nature.
By embracing this technology, they we can help to reduce the industry's carbon footprint, save money on running costs, and set an example for other businesses to follow. So, let's electrify the trade industry together.