Paul Rollings, Director of Rollings EV, explains why he takes advantage of the long term stock agreements offered by Replenishh to help his business run as efficiently as possible
The Worcester-based EV charging station, solar power and storage installer benefits from reduced and fixed costs, stock availability and time savings
Established in 2019 as a new division of a 25-year-old electrical business, Rollings EV are approved installers for a range of leading EV charging brands including EO and myenergi, with a team who have a wealth of knowledge about electricity and renewable energy. As well as EV charging Rollings are specialists in installing solar panels and battery storage solutions in domestic and commercial sites.
THE CHALLENGE
The EV charging installation market in which Rollings EV trades is strong but not immune to uncertainty. An installer requires a combination of high volume consumable stock, charging stations and other hardware specific to each job such as earthing equipment. As we have experienced recently, prices and stock are subject to extreme volatility and so it sometimes pays to have these two elements guaranteed well in advance. "I know that I will need charging stations like the
Zappi
,
EO Mini Pro
and
EO Genius
, and earthing equipment like the
Matt:e
connection unit, as well as power cable", says Paul. "I can't afford to run low and let a customer down or delay a job."
Paul requires a rigorous logistical and distribution partner that is able to support with issues such as sourcing and stock control, and offers a price that allows Rollings EV to be competitive in the market while offering good availability and transparency to customers. Replenishh also offer a volume discount structure that is visible online for account holders via
www.replenishh.com
, to help customers understand the potential discounts available for volume orders. With Replenishh offering this service, as well as free delivery on a one to two day standard despatch (with guaranteed next day available upon request), Paul orders from Replenishh regularly.
THE SOLUTION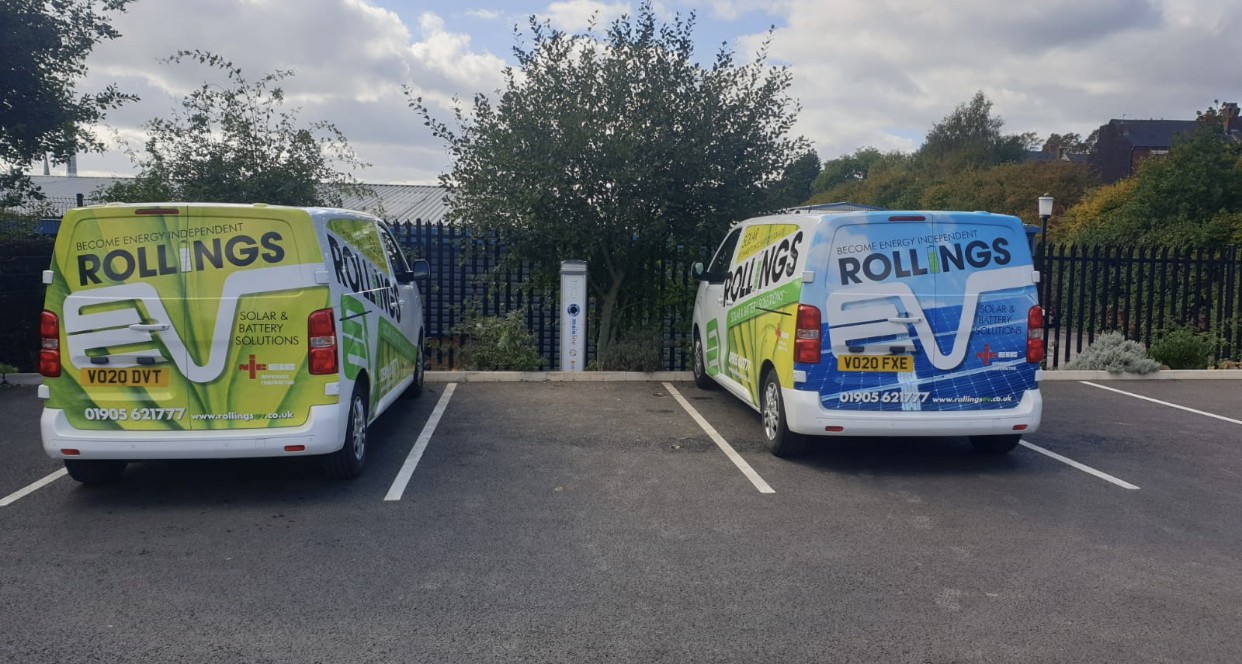 Rollings EV take advantage of Replenishh's
long term stock agreements
, a service which provides customers with fixed pricing over a set period. Paul explains how it works for him.
I simply speak to Jim, Damien or Michael at Replenishh about which products I need for the next few months. Replenishh then source and negotiate a price and let me know all the up-front costs. Where they differ from other distributors is that they will order the full amount of stock, allocate it to my account and securely store it ready for when I need it. Then I simply call off the stock, only get invoiced for what is delivered, and receive it the next day. It's great knowing that if I was to call off all the stock at once Replenishh would be able to provide that without a problem.
It is also very important for Paul to know how much stock he has remaining at Replenishh at all times.
I also receive a monthly email telling me what is remaining and when the arrangement is coming to an end.
WHAT ARE THE KEY BENEFITS TO ROLLINGS EV OF USING A LONG TERM STOCK AGREEMENT?
Guaranteed price on committed call off stock
Only invoiced at point of despatch
Different delivery options available: Batch or Bulk Deliveries dependent on project specific requirements
60 day credit terms from date of despatch
WHAT DOES THE FUTURE HOLD?
I will increase our use of this service,
says Paul.
It is easy to order, saves a lot of time and allows companies to get the right products at a great price and in a good timeframe. It also saves smaller companies from having to stock products for weeks.
If you would like to discuss the potential for call-off opportunities for your business, please contact the Replenishh sales team to find out more prior to placing your order!
Call:
01206 835540
Email:
customer.experience@replenishh.com
www.rollingselectrical.co.uk
www.replenishh.com/services/long-term-stock-agreements